Projekty - Other projects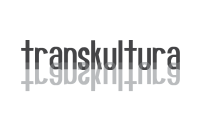 "TRANSKULTURA" PROJECT
Organized by :
Kana Theatrical Centre (Poland)
schloss broellin e.V. (Germany)
The "Transkultura" is a common initiative of the Kana Theatrical Centre from Szczecin, Poland, and the schloss broellin e.V. in Broellin, near Pasewalk, Germany. The project offers to Poles and Germans a possibility of participation in cultural events on both sides of the border. On July 4th, special coaches will be provided to take the local habitants of Pommerania to the final day of the Festival "Bonds of Culture" (the Polish route: Czaplinek, Złocieniec, Drawsko Pomorskie, Węgorzyno, Chociwel, Szczecin; the German route: Greifswald, Anklam, Ückermünde, Eggesin, Torgelow, Pasewalk, Löcknitz, Szczecin).
Information about coaches:
Germany
Theresia Walde
tel.: 039747-565021
mob.: 0151-55973525
Poland
Agata Lewandowska
tel.: 091 434-81-36
mob.: 607-925-999
There will be three day workshops organized within the "Transkultura" Project, including such issues as dramaturgy of theatrical activities, directing, stage design, choreography, sound, stage constructions, work group and expression led by the experts from Poland and Germany. The event will be followed by the Partnership Meeting of cultural organizations and animators of culture from Mecklenburg-Vorpommern and Western Pomerania.
Sooin we are going to invite you to next events within the "Transkultura" project:
SPECIFIC SITE SEEING - INTERDYSCYPLINARY WORKSHOP FESTIVAL - SCHLOSS BROELLIN
There will be seven artistic groups working in the Schloss Broellin between 17 and 30 August 2009. They are going to practically challenge the issue of space as an element of staging and as a central area of interest in their own work. The invited groups will attempt to approach the subject, present various points of view, use specifics of the space to test and develop their own methods of work. The following groups will take part: Büro für Zeit + Raum & Anne Hirth, Dr. Maren Witte, IPtanz, Ilona Pászthy, Grotest Maru, Theater Aspik, lunatiks produktion, written-not-written.
Presentation and symposium August 28th - 30th, 2009
SCHLOSS BROELLIN - INTERNATIONAL CENTRE OF ARTISTIC RESEARCH
The Schloss Broellin is an internationally acclaimed centre accomplishing activities for the field of contemporary dance, theatre and interdisciplinary projects. Because of excellent spatial conditions (several theatre halls, studios, lodging places, possibility of food preparation, a big yard outside the building) the centre is a perfect place for creative work, enabling interaction between various groups and artists. It can serve as a place of creative experiments, as well a rest house, or place of workshops and conferences
More information: www.broellin.de